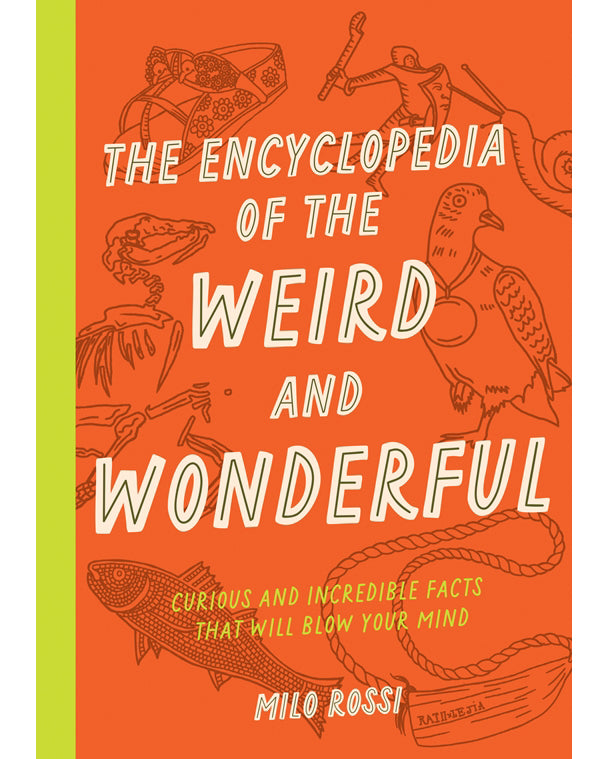 The Encyclopedia of the Weird and Wonderful features explanations of some of the most intriguing and entertaining facts from prehistory, ancient Egypt, the Industrial Revolution, and beyond. 

In The Encyclopedia of the Weird and Wonderful, TikTok educator and Youtuber Milo Rossi presents an assortment of funny and detailed anecdotes of some of the more quotidian mysteries of life, such as: Have you ever wondered what it was like to be a mother in the Mesolithic period as the climate shifted, the seas rose, and wild game migrated? Or what types of dogs paced the wide and narrow forest patches of North America as their masters constructed some of the largest earthen works in the world? Or what meals were eaten under the trees of the old- growth forests of ancient Europe, how China accidentally invented standardized testing by refining their government, or what fashion trends shook the mining camps during the California gold rush?

 Coupled with engaging illustrations, The Encyclopedia of the Weird and Wonderful takes the saying "you learn something new every day" to a new extreme!
lay flat paperback book
256 pages
6" x .8.5"
ISBN: 9781577153412