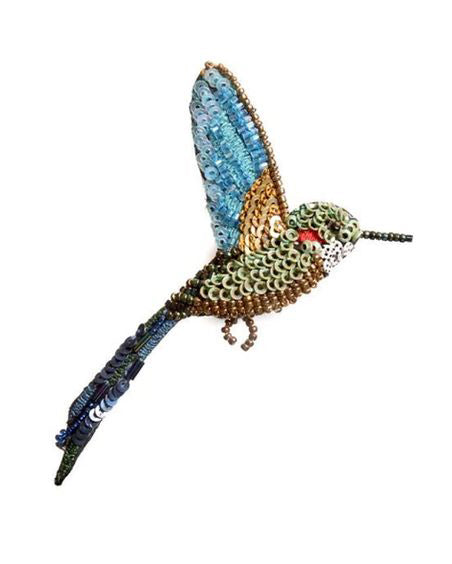 hand embroidered brooch pin in the shape of a colorful tropical hummingbird. t
hese vibrantly hued birds flap their wings in a figure-8 pattern, creating a sound of an infinite hum. they spend their days drinking sweet nectar out of long, tubular flowers with their iridescent feathers glistening in the sunlight.
brooch pin made of cotton, felt, metal, sequins, and beads
3.1" l x 1.9" w
handmade in small batches by artisans in india

slight variation in embroidery, size, shape and color is part of the handmade craft and may be apparent between pieces.