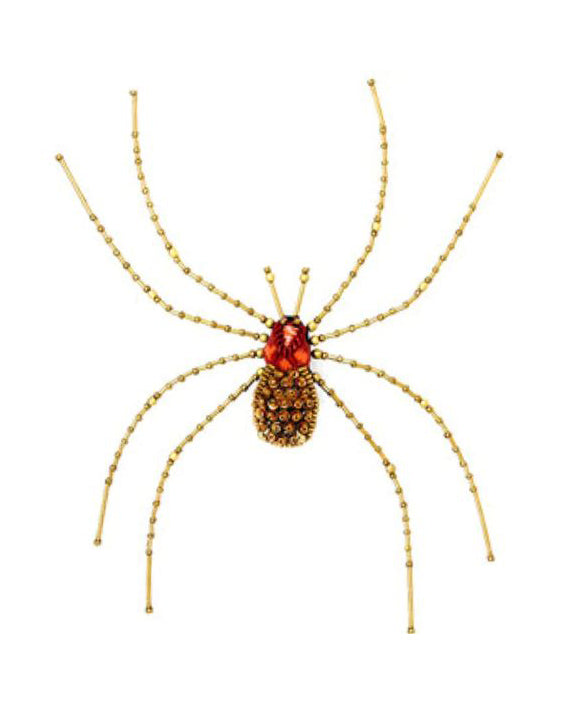 stunning hand embroidered brooch pin in the shape of a cellar spider, also known as a daddy long legs! these thin and delicate arachnids are often spotted in attics and cellars, quietly waiting for their prey. brooch pin will give any outfit a fun, slightly spooky vibe.

brooch pin made of cotton, felt, metal, sequins, and beads
4.25" l x 3.5" w
handmade in small batches by artisans in india
slight variation in embroidery, size, shape and color is part of the handmade craft and may be apparent between pieces.