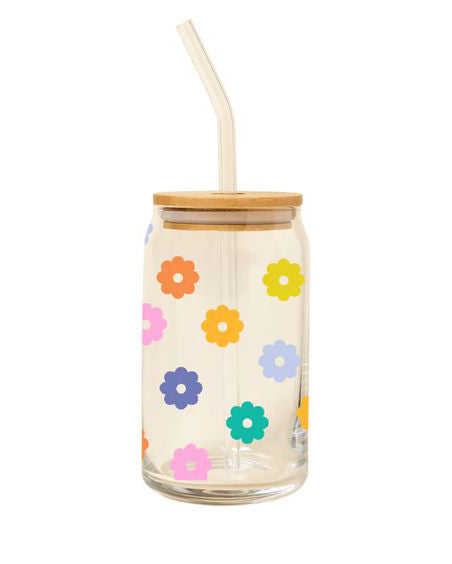 your morning coffees and cocktail parties will never be the same with these cute can glass! this glass is the perfect on-the-go beverage container. fill 'er up with your favorite cold brew, adult beverage, or even a root beer float! colorful daisy patterned can glass includes a reusable glass straw and a rubber stopper lid so you don't get too messy while sipping in style. cheers!
can glass with push-on lid and glass straw
16 oz 
5.25" h x 3" in diameter
hand wash only.