Extraordinary Things to Cut Out and Collage
Chronicle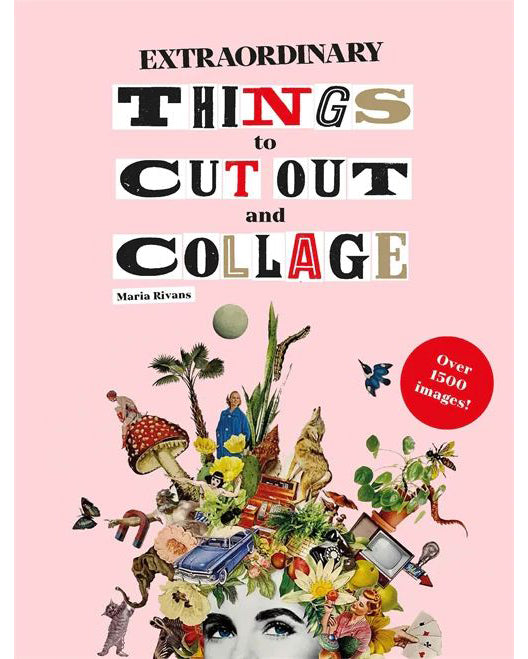 Make your own vision boards, birthday cards, and more with Extraordinary Things to Cut Out and Collage!

If you want to discover the fun of collage then this fabulous book is the perfect kit. Highly respected and successful collage artist Maria Rivans has gathered hundreds of beautiful, quirky, and downright daft images, and they're all here for you to cut out and stick.

Whether you are making a mood or inspiration board or just want some unique art for your wall, there is no need to endlessly flip through old magazines to find appealing images. And you don't have to ruin your beloved books by chopping them up. With 1500+ objects included, the possibilities to cut out and collage are limitless. Flowers, birds, cats, and butterflies can be combined with buildings, eyes, moustaches, and men in dubious pants to create extraordinary original artworks and talking pieces!

208 pages 
9.35" x

0.8" x 12.2"

ISBN:  9781786274946