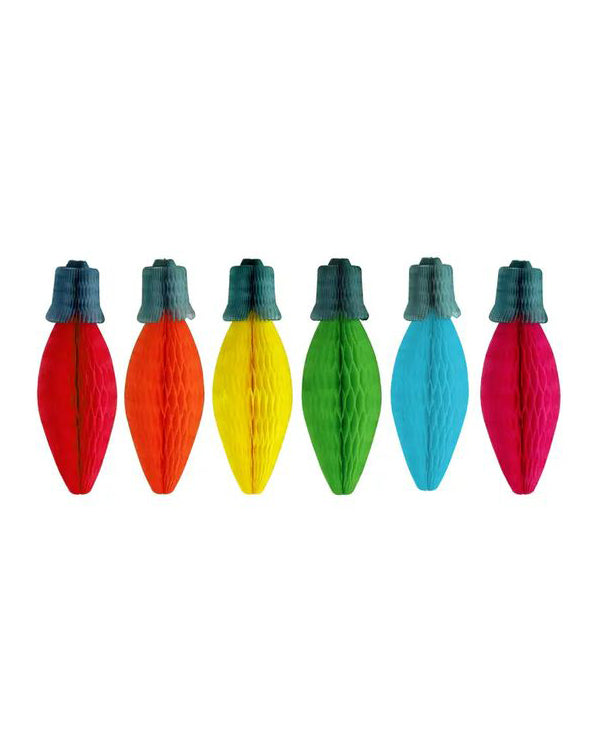 brighten up your home with this set of paper christmas lights. paper lights will make the perfect addition to any holiday party or occasion. lights look great both in and outdoors. each decoration comes with an extendable metal spring, making them easy to attach to ceilings, mantle frames, or window sills. simply unfold and fasten with the enclosed metal pins, then unfold and store flat to use for next time.
made from 100% sustainably sourced paper
hand-dyed
plastic free packaging
i

tems are intended to be reused; store items flat, dry, and out of sunlight to prolong their life.

product and packaging can be recycled after their final use. 

colors may run or stain if items become damp or moist and may fade in direct sunlight.

keep away from naked flames and other heat sources.