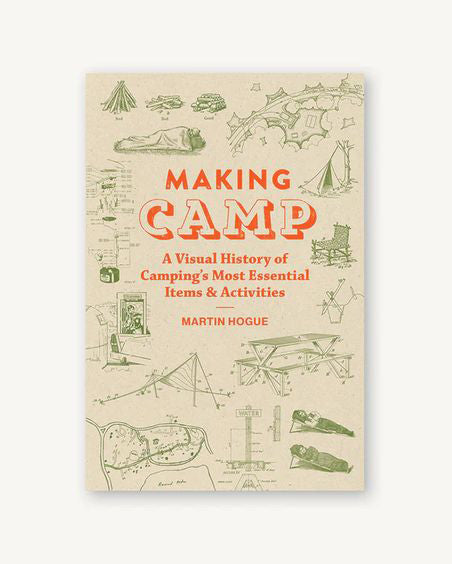 A visual exploration and history of one of America's favorite pastimes.
Car camping, hike-in tent camping, bivouacking, mountaineering, RV camping, glamping, back yard camping . . . whatever your style, outdoor adventure awaits! For camping enthusiasts, this fascinating (and packable) volume holds a comprehensive look at the origins of the practice and the ways that bring all these enthusiasts together.

From the early days of recreational camping in the late nineteenth century through the multitude of modern camping options available today, Making Camp explores the history and evolution of the popular activity through the lens of its most important and familiar components: the campsite, the campfire, the picnic table, the map, the tent, the sleeping bag, as well as the oft invisible systems for delivering water and managing trash.

Each chapter includes a broad range of visuals to help illustrate the rich history of camping and our collective devotion to it, including drawings, patents, diagrams, sketches, paintings, advertisements, and historical photographs. A must-have for avid campers, nature lovers, and all who seek to connect with the universe by sleeping under the stars.
hardcover book 
336 pages 
6" x 9"
ISBN:

9781797222523