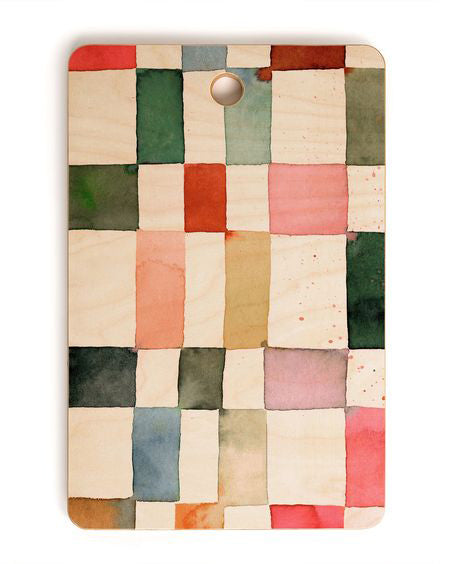 natural birch cutting board with beautiful watercolor checkerboard pattern. watercolor art print is from the ninola design studio in valencia, spain, a studio that aims to make common items more beautiful through watercolor artwork, patterns, and designs. 
made of natural birch wood
10.5" w x 16" l x .5"h
1" hole for handling/storage/hanging
two-sided: semi-gloss printed art side and natural, woodgrain prep side; do not use art side for preparing food. 
do not wash in dishwasher; rinse and wipe clean, set upright to dry.