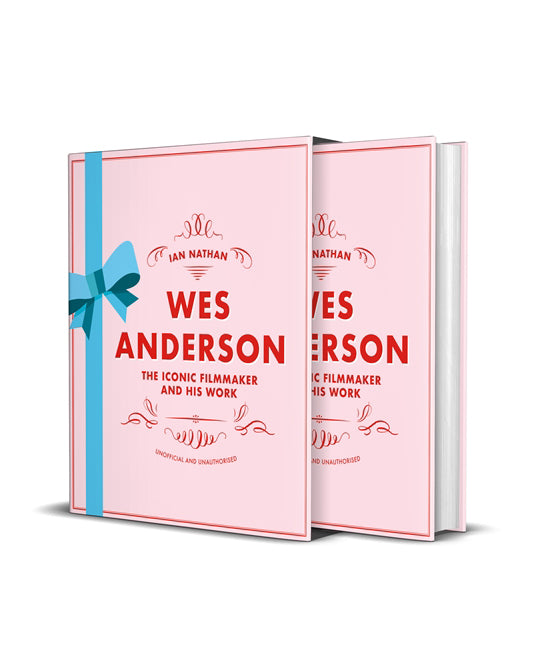 Loaded with rich imagery and detailed analysis of his incredible films – including the classics The Grand Budapest Hotel, Rushmore, The Royal Tenenbaums and Moonrise Kingdom as well as Anderson's highly anticipated new release The French Dispatch – this is the first book to feature all of Wes Anderson's movies in a single volume.

Acclaimed film journalist Ian Nathan provides an intelligent and thoughtful examination of the work of one of contemporary film's greatest visionaries, charting the themes, visuals, and narratives that have come to define Anderson's work and contributed to his films an idiosyncratic character that's adored by his loyal fans. From Anderson's regular cast members – including Bill Murray and Owen Wilson – to his instantly recognisable aesthetic, recurring motifs and his scriptwriting processes, this in-depth collection will reveal how Wes Anderson became one of modern cinema's most esteemed and influential directors.

Presented in a slipcase with 8-page gatefold section, this stunning package will delight all Wes Anderson devotees and movie lovers in general. 
hardcover book
unauthorized and unofficial
176 pages
8.27" x .9.45"
ISBN:

9780711255999